Here at V Claire Natural Health and Beauty we are so grateful to all of our wonderful, loyal clients. But it got us thinking, what brings you to V Claire? Why choose organic skincare over cosmeceuticals? Is it because we're inquisitive about skin health? Or are we concerned with caring for our wellbeing and preserving the health of our skin in the best way possible?
First let's take a quick look at what differentiates an organic skincare product from a synthetic one. Organic products will usually be certified to ensure their ingredients are sourced from organic farming. For example, all skincare products at V Claire are certified by COSMOS and Eco-cert. This ensures that the active ingredients within each product is to a very high standard of organic origin.
Organic products will not contain any synthetic or toxic ingredients, such as petrochemicals, phthalates, or harmful sulfates etc. All ingredients, fragrances and colouring are natural and mostly plant based. At V Claire we provide completely organic and natural, Fair Trade, vegan and cruelty-free skincare products by Centella and Hydraflore, which are all made from 100% plant extracts and do not contain any animal products.
Organic is a safer option when it comes to our overall health and the health of our skin. Organic is even better for the environment. The absence of chemicals in products poses very little risk to plant and animal life, and helps us to preserve natural habitats and marine life.
Choosing Organic is the Ultimate Self-Care
So this brings us around to our original question. What brings you to V Claire? Why choose organic? Well, we think it all boils down to one thing. You care. Choosing organic, whether it be skincare or produce, is the ultimate act of self-care. When we choose organic we have an understanding of exactly what the skincare product or food product is going to be. It ensures transparency and understanding of how the product is made and all of the ingredients it contains. This removes any uncertainty and brings us comfort in knowing that we're actively looking after our health. After all your health is your wealth.
It is important to be informed, and to seek knowledge surrounding skincare. Knowledge is power. When we know the truth we can make better decisions to care for ourselves and our wellbeing. When we know the benefits organic brings we gravitate towards that in order to give ourselves the best care we deserve.
Once you go organic, it's very hard to choose anything else! Why would we want to use anything but a product that's going to give our skin the best possible nutrition, protection and visible results, without any cost to our health and skin whatsoever!
There are so many different skincare trends nowadays that are readily available on social media platforms it can become confusing when trying to decide what skincare is best for you. It can be easy to follow the crowd when it comes to the latest beauty and skincare trends, but this isn't always the healthiest option for your skin. Make sure you are always well informed and do your own research to make sure that the skincare you choose is healthy, safe and suitable for your skin!
So spread the word! Let's start an organic campaign! Show your loved ones you care by informing them about the amazing benefits that organic has in-store for them, and allow others to unlock the healthy powers that organic skincare brings.
"Healthy skin is not a luxury, it's a necessity."
Here are a few natural and organic eco-certified skincare bestsellers that we provide at V Claire:
Don't forget you get 10% OFF all products at V Claire for our GREEN FRIDAY SALE. Offer ends 25th of November. Start your organic journey with us today!
Centella Hibiscus Cleansing Milk – All skin types, dry, dehydrated, sensitive
2. Centella Creme Jour Lift – Mature, dry, dehydrated skin
3. Centella Serum Ultra Concentre – Mature, dry skin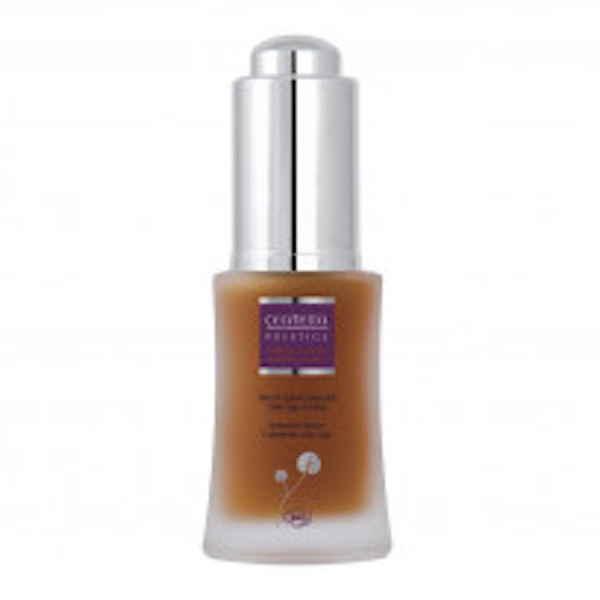 4. Centella Creme Renovatrice – Anti-age Cream – Mature, dry skin
5. Hydraflore Anti-Redness Serum – Sensitive, rosacea-prone, inflamed, irritated skin
6. Hydraflore Creme Tendernesse – Sensitive, dehydrated, dry, redness, irritated skin
Start your skincare journey with us today: book your facial or purchase our products at www.vclairenaturalbeauty.ie , or call us at 01 497 8833 or Book Online
Also check out our Instagram for more updates on everything skin!