Botox! It's the word that's on every beauty bloggers lips (no pun intended). As one of the main first lines of defence against wrinkles, it's no wonder that it's so commonly used by dermatologists worldwide for the treatment of signs of aging.
But Botox is no new secret. The muscle-paralysing drug has been used for decades. First discovered in the 1820s from bacteria, and then first used in the medical field in the 1950s. Initially it was used for the treatment of muscular disorders, and pain-management, among many other medical issues. It wasn't until 2002 that it was FDA approved to be used in the beauty industry.
Despite it's widespread use for decades in the medical arena, it's now most commonly known for it's age-masking effects.
How does Botox work?
Botox (Botulinum Toxin) is derived from the bacteria clostridium Botulinum, and when injected into the muscles in small amounts it prevents muscle contraction by blocking nerve signals to that muscle. This reduces the ability to make certain facial expressions, such as frowning and smiling.
Goodbye Botox
However, in certain aspects of our current society there seems to be a shift happening towards "Wellness". Some people are beginning to opt for a more sustainable and overall healthier lifestyle. Meaning they are adopting a more pro-aging outlook regarding their physical, mental and spiritual well-being. The goal is to embrace who you are, and enhance your overall physicality naturally.
So with this new pro-aging movement, should we not strive to age well well instead of anti-age? How should we really be enhancing our skin as we age?
What if you could create the same effect as Botox, but without all of the synthetic chemicals? What about a Botox-free…Botox?
Hello Natural Botox
White hibiscus is an antioxidant-rich wonder plant that has been used since the 18th century, and was first discovered by Swedish Botanist Carl Linnaeus. Similarly with Botox, the plant was first used to treat a wide range of different medical conditions, ranging from cardiovascular problems to gastrointestinal issues. In more recent years it has also been suggested to have anti-carcinogenic and anti-inflammatory properties.
It has since been discovered that this amazing plant also encapsulates a multitude of benefits for the skin, resulting in it being nicknamed as "Nature's Botox". Among these benefits is it's ability to greatly preserve the elastin and collagen in our skin. Elastin and collagen is what gives our skin its support and strength, and overtime these proteins naturally breaks down. This is one of the ways in which our skin ages, and results in sagging skin and wrinkles.
Therefore, White Hibiscus extract goes a step beyond Botox. It naturally penetrates the skin and helps maintain the strength and health of our skin, without paralysing or having any negative effect on our muscles and skin cells.
The Benefits of White Hibiscus on the skin
Often referred to as " The Botox Plant" or "Nature's Botox", Hibiscus is one of the oldest and most effective remedies for anti-aging. The flower is packed with collagen-boosting vitamin C which helps to reduce loss of firmness and fine lines. Along with essential vitamins and minerals that maintain the skin's health, and a high level of antioxidants that fight against free-radicals, helping to keep the skin healthy, youthful and glowing.
What makes this plant extract especially unique is the presence of natural AHA's (Alpha Hydroxy Acids), and natural BHA's (Beta Hydroxy Acid). Both of these types of acids work similarly to retinol and help to renew and regenerate the skin. This results in the reduction of fine lines, wrinkles, dropped contours, scarring, enlarged pores, and pigmentation damage.
Benefits:
Fights signs of aging
Delays aging process by boosting collagen and elastin
Hydrates and nourishes the skin
Refines pores
Heals and prevents acne
Reduces inflammation
Centella Essential line with White Hibiscus
If you're interested in reaping the wonderful benefits of this incredible plant then have a look at the Centella Essential line with White Hibiscus extract below. These products can be purchased in our salon in Harold's, Dublin 6W or on our website.
1. Centella Hibiscus Cleansing Milk
Gently and deeply cleanses the skin of impurities and makeup. Contains white hibiscus extract which has a gentle exfoliating action on the skin, helping to renew and brighten the skin. Other nourishing ingredients include sesame oil to help restore the protective hydrolipidic barrier and has an anti-aging effect, and hazlenut oil which is high in omega 9 essential fatty acid, which has a hydrating and antioxidant effect on the skin.
Apply to the face, eyes, lips and neck morning and evening. Wash off with a flannel soaked in warm water, or damp cotton pads.
2. Centella Hibiscus Tonic Lotion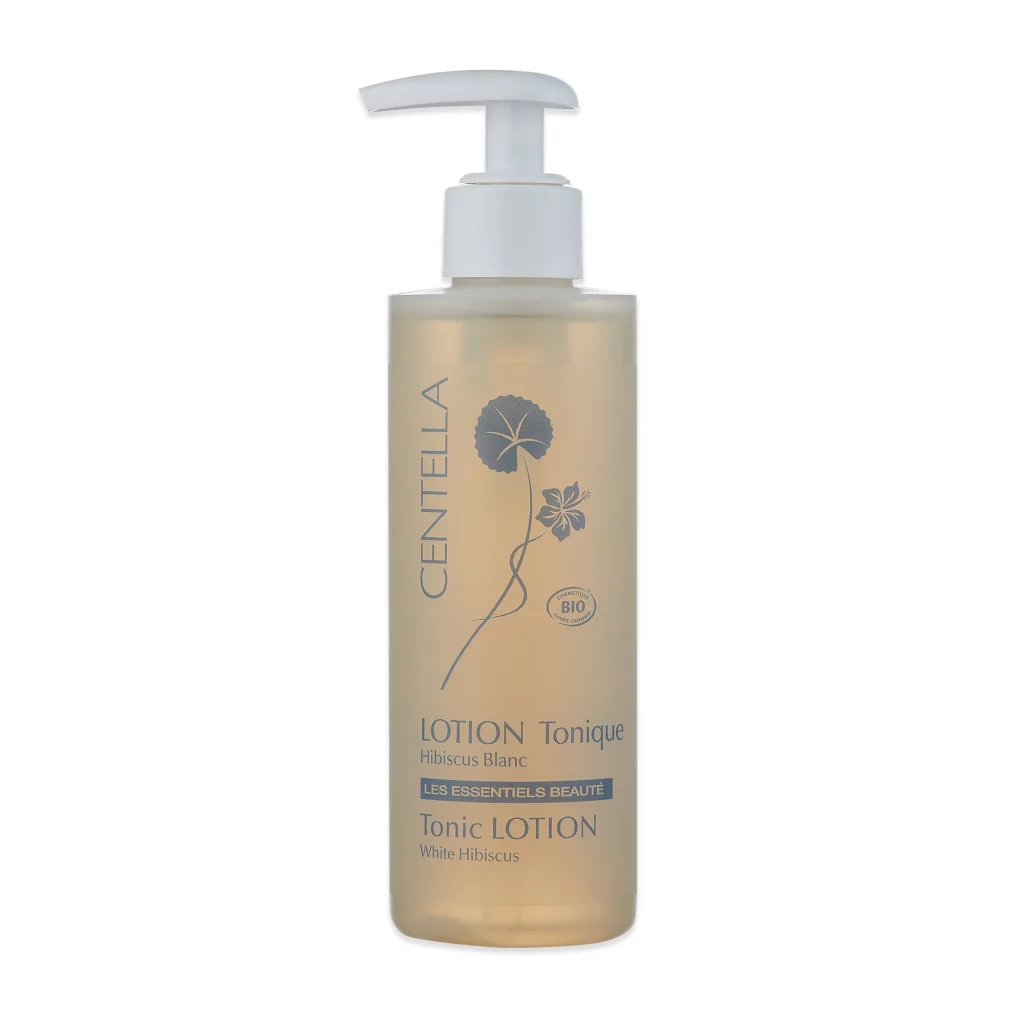 The white Hibiscus Tonic Lotion is enriched with moisturising plant extracts which hydrates and refreshes the skin. White Hibiscus extract nourishes the skin with vitamin C which helps to boost collagen and elastin production, along with Magnesium Chloride to restore radiance, and organic glycerin to deeply hydrate. The skin is left more firm, renewed and glowing.
Apply in the morning and evening with damp cotton pads to the face, eye area, lips and neck, after cleansing with Centella White Hibiscus cleansing milk.
3. Centella Hibiscus Cleansing Gel
This facial cleansing gel provides daily cleansing while respecting the skins Ph balance. It eliminates impurities without leaving tightness or dryness. Gel cleansers are generally designated for those with an oily skin, hence this product is for any skin that has a tendency to form an oily film or oily areas regularly through the day. However it is a gel cleanser that will adapt to all skin types, and is especially good for sensitive skin as it will exfoliate the skin without use of granules.
Apply to the face, eyes, lips and neck by lathering and removing with warm water in the morning and evening.
4. Hibiscus Gommage Vegetal Scrub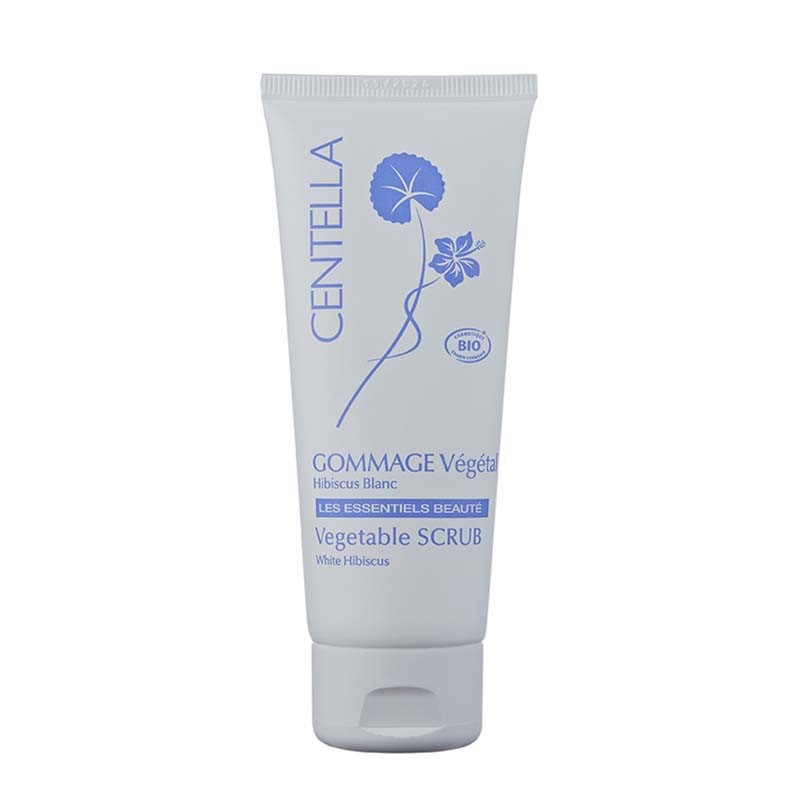 This hibiscus enriched scrub has a beautifully creamy texture containing organic rice micronised granules to gentle exfoliate the skin. Formulated with moisturising plant extracts, it allows the skin to stay hydrated, smooth and radiant.
Apply to the face and neck one to two times a week, gently massaging into the skin in circular movements. Apply after cleansing with Centella White Hibiscus cleansing milk or gel. Follow by toning the skin with Centella Hibiscus tonic lotion to leave the skin brightened, smoothened and renewed.
Why not start your skincare journey with us today. To Book your facial Call 01 497 8833 or Book Online
Also check out our Instagram for more updates on everything skin!